Trails Carolina Wilderness Therapy Helping Struggling Teens
4 min read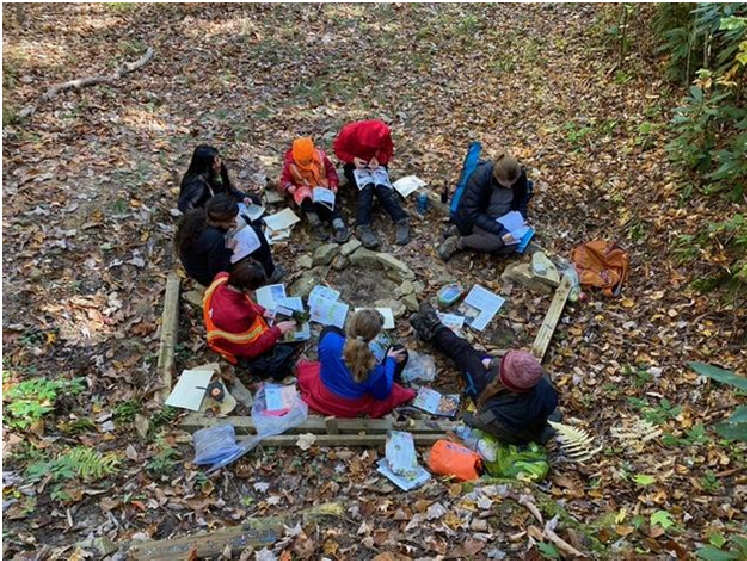 Wilderness therapy programs have existed for quite a while now. Trails Carolina prides itself on offering a Wilderness therapy program that is unique to the Blue Ridge Mountains of North Carolina.
Teenagers can learn healthy habits that will help them in life while in a program with a beautiful environment. How can Trails Carolina's Wilderness Therapy Program help struggling teens?
Adaptation to a therapy plan is crucial. With Trails Carolina, families can relax knowing they have a team ready to develop each student's individualized therapeutic plan to meet their needs.
These are some of the top ways that Trails Carolina helps.
Tackling Anxiety, Depression, and More
Students enrolling at Trails Carolina may face anxiety, depression, or similar mental health challenges. It can seem like a dead end when going through traditional therapy and not having any breakthroughs.
Licensed therapists lead wilderness therapy, but it's a much different setting than an office or room. Getting out and taking in the beautiful landscape/setting Blue Ridge Mountains of North Carolina is something most have never done before.
It's the backdrop for therapeutic help within an all-encompassing program. Trails Carolina believes in the ability to provide a healthy environment for boys and girls ages 10 to 17.
Learning coping techniques, or overcoming mental health issues, is possible with the right setting. Many run into the issue of not finding the right setting.
Building Social Skills
Social skills are essential for teenagers to excel while growing into adults. Trails Carolina is one wilderness therapy program that provides the type of support needed to build social skills in unique ways.
Wilderness therapy works very well in building social skills because students have the opportunity to work with others. There are specific expeditions and other tasks students learn that help from others can be very beneficial.
Gaining social skills is one of the most significant benefits of wilderness therapy, considering how much students can use them in the real world. Being around other peers who have dealt with similar challenges can also help students feel that they are not alone in their journey.
Academic Excellence
The academic side of everything at Trails Carolina is one way this wilderness therapy program stands out. They are among the few to offer a comprehensive, accredited academic program for every student.
Building confidence and finding what works academically are two main focal points in the Trails Carolina Wilderness Therapy Program classroom. They have a team of teachers with experience in the industry ready to adapt and help each student in the best way possible.
Everyone gets a curriculum based on their needs, ensuring everyone has individualized treatment. There's even an opportunity to gain school credit at Trails Carolina, which can help students catch up academically.
As one of the region's few accredited wilderness therapy programs, it provides an opportunity for some to get ahead while learning.
Healthier Living
Adopting a healthy lifestyle can change a person's outlook in a few days. Some teenagers get caught up in not getting much physical activity, put on weight, and feel sluggish overall.
Being around the Trails Carolina team helps students get out and healthier. They stay active daily with adventures they don't feel like working out.
While on campus, each student gets healthier foods put in their system. Many students leave Trails Carolina as healthy as they've been in years.
It is said that developing healthier habits only takes a couple of weeks. Considering some stay on the Trails Carolina campus for months and months at a time, this is an opportunity to develop healthier habits that can last a lifetime.
Transitions
With successful programs at Trails Carolina completed, there's always the need to transition back home. This can sometimes be handled awkwardly by some wilderness therapy programs lacking experience.
For Trails Carolina, they've always had the transition set up well. The transition cycle includes about a month of activities, ranging from a backpacking expedition to base camp activities.
After covering everything for the final time, there's an opportunity for students to go home and be ready for what's next. Everything is meticulously laid out during the transition stage so that what's learned is retained.
Why Teens Benefit From The Trails Carolina Wilderness Therapy Program
If wilderness therapy seems like a good fit, there aren't many options that can compete with Trails Carolina. It has a great setting, the right team running everything, and the adaptability to help in many ways.
The support of a teen's family goes a long way when they go off to wilderness therapy. Parents back home get a chance to stay in contact with their loved ones while on campus.
Not only that but there's a support group with other parents dealing with the same struggles. Teens have the chance to make significant positive changes in a short amount of time.