Eye Bags: Quick Masks That Work
4 min read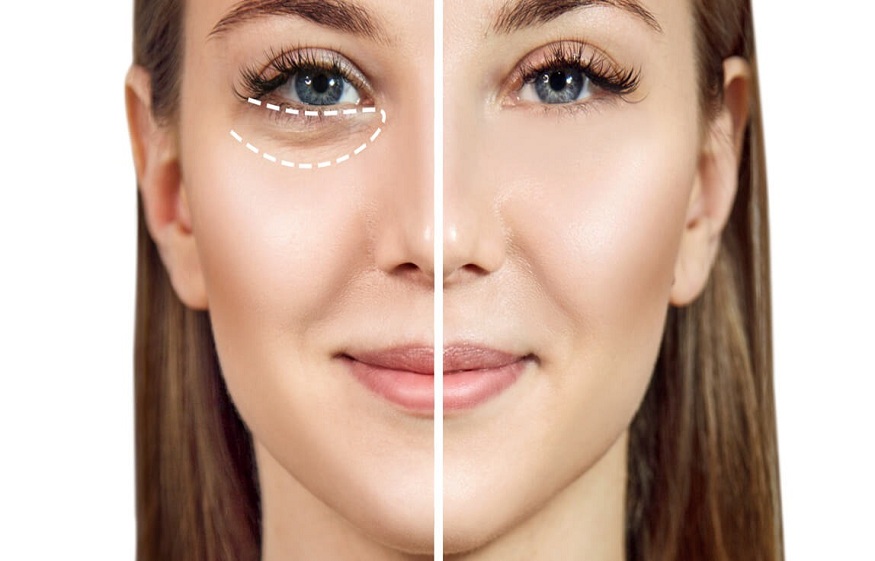 You have swollen eyes, some call them pockets or suitcases. They contribute to feeling old or tired. It's really hard to feel fresh and alert when you have tired, droopy eyes.Bags under the eyes are a sign of stress and fatigue. Here are some practical and effective tips to get rid of bags under the eyes as well as dark circles.
1. Coffee
This first mask is super easy! Just add a shot of coffee to your morning skincare routine. Yup, coffee isn't just for waking up the body, you can also use it to wake up the skin to  treat dark circles and fine lines with this homemade puffy eye mask recipe .
2. Coffee and egg white:
2 king ingredients against puffiness!Coffee is an excellent tensor for the skin . Caffeine's actions as a diuretic will reduce puffiness and puffiness under the eyes while the antioxidants in coffee will fight free radicals embedded in wrinkled skin. But that's not all !Combining coffee with vitamins and proteins found in egg whites will boost the tightening and firming effect on the skin, and you have a natural mask that is particularly effective against terribly unsightly bags under the eyes. .to read also: Natural solutions against dark circles under the eyes
3. Coffee mask
recipe against bags under the eyesIngredients1 egg white2 teaspoons of coffee grounds (or unused coffee because it contains more caffeine).InstructionsCombine egg white and coffee in a small bowl.Beat the mixture with a fork until fluffy, about 1 minute.With clean hands or a brush, apply the mask around and under the eyes.Do not brush the eyelids to avoid getting it in your eyes. However, you can apply the mask all over your face, if you wish.Let the mask dry for 10 minutes.You will definitely feel the mask tightening your skin! If it becomes uncomfortable, remove it before the 10 minutes are up.Use a soft, damp cloth to gently clean the mask. Finish with a moisturizer.Guaranteed result, so not bad for a natural mask that only lasts 10 minutes ?Try this eye contour with Royal Jelly and Cornflower and Witch Hazel floral waters! 24€90 only at Mamie-net.shop
4. Potato Cut
a raw potato in half (after a few minutes in the refrigerator) and gently encircle the closed eyes with these halves.Place it on your eyes so that it also covers the puffy areas under your eyes and leave them like that for 15-20 minutes.You will notice a huge change in your pockets as they will get smaller and smaller.
5. Fresh milk
If you have extremely puffy eyes, this is the regular regimen you will need to give them.Soak cotton pads in cold milk, place on eyelids and relax for 20-30 minutes.This will help your eyes retain water and cool them down.
6. Vitamin E Oil
Take cold water in a bowl and add a few drops of vitamin E oil to it, then mix well.Soak cotton pads in this mixture and place on the eyes for 20 minutes, which helps reduce swelling around the eyes.
7. Cucumber Relief
Cucumbers are a fantastic natural remedy to get rid of bags under the eyes.Take 2 slices of chilled fresh cucumber and place them on your eyes for 25 minutes.Relax with the cool soothing slices on your eyes and slip into a short nap, this will help refresh your mind as well as your eyes, and the anti-inflammatory properties of the cool cucumber will naturally help reduce puffy tissue.
8. Chilled tea bags
If you're in a hurry and don't want to leave with droopy eyes, tea bags are the way to go.Moisten two tea bags in cold water and refrigerate them for some time.Then place them on your eyes for 25-30 minutes.Lie back and relax with the cool tea bags over your eyes.Then wash your eyes and face with cold water and dry your skin thoroughly. You will feel relaxed and rejuvenated.
9. Spoons and ice water
Eye swelling can be reduced with a glass of ice water and four stainless steel spoons.Cool the spoons in water and place one on each eye.Continue swapping spoons while letting the other set cool in the glass of water.Keep changing until you see improvement.
10. Egg white
Beat a few egg whites until stiff and apply them around the eyes using a brush.Retracting the area around and under the eye will make you look less puffy.Leave on for 20 minutes then rinse the face with cold water.
11. Green tea bag
Sit for 10-15 minutes with a cooled and steeped chamomile or green tea bag over each eye, then relax. The natural properties of these herbal teas will help bring puffy eyes back to their original size.