Firming the breasts: Tips that work for a perfect curve
3 min read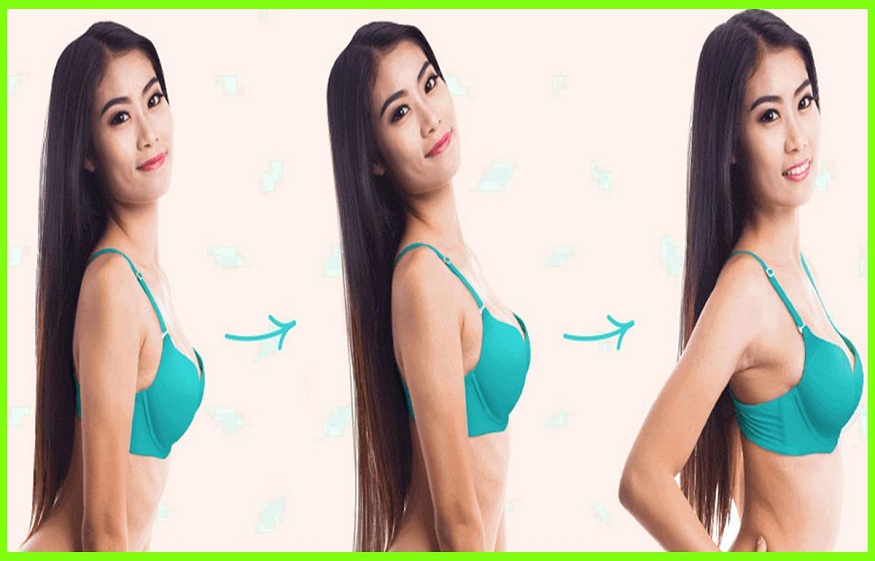 How to firm up sagging breasts? From the age of 40, there are many changes in women. In addition to the signs of menopause, there are also other more visible signs, such as breasts becoming less firm.Breasts can lose their shape and vigor for different reasons.
From pregnancy to the loss of several pounds, poor posture or the passing of years wreak havoc on the breasts. If you want your breasts to look firmer and more toned without surgery, don't miss the following remedies and exercises. The tips for obtaining a perfect curve, call for the help of a few corrective movements, good daily gestures to strengthen the maintenance of the pectoral muscles.to read also:
Tricks to straighten the breasts
However, it is good to know that the breast does not have muscles, but is made up of fat, connective tissue and milk-producing glands. Therefore, when women lose weight, it is likely that one of the first areas of the body to be reduced are the breasts, and it is quite the reverse during weight gain, pregnancy or for a mother breastfeeding. The elasticity and curve of the breast are therefore closely linked to it.picture/PixabaySport !Without the intervention of a surgery , to keep a good fit of the chest , and prevent the breasts from starting to fall, nothing like sport of course, followed by a good cold shower ! After the shower, massage in circular motions with an ice cube on your breasts . Start from the base and go up to the neck. The cold tones the tissues and activates the circulation.
This is part of the daily gestures and exercises that give better results.
To go further, and reward your efforts here is a lotion to apply to the skin, it will help maintain breast elasticity.Natural lotion for firmer breastsThis homemade natural lotion will be ideal for massaging your breasts, it stimulates blood circulation while tightening the tissues.Macerate 10 g wild thyme, 10 g geranium, 10 g rosemary and half a lemon in pieces in a cloth handkerchief.Place everything in a container, sprinkle with 30 cl of olive oil.Close. Leave for ten days.Finally, spread the lotion in light, circular massages.
Leave on overnight.
Prepare a larger quantity (about 1 litre, and store in the fridge in an airtight container for 1 month).Restore firmness and softness to your chest…To restore firmness and softness to your chest, a small daily massage with lemon balm essential oil will be beneficial, here is how to proceed:Dilute a few drops of lemon balm essential oil in 1 cup of olive oil.Apply to the skin, massaging one breast at a time, each evening.Your breasts will become firmer and properly hydrated. You can alternate by mixing essential oils of geranium, cypress, grapefruit, rosemary or rosehip with your olive oil.
Choosing the right bra
To avoid hurting your breasts, you should always have good support and finding a well-fitting bra is not always easy. His choice is defined by two elements, a letter corresponding to the depth of the cup, and a number corresponding to the chest circumference.First measure your bust size with a tape measure that you will place just under your breasts.Subtract the result from your chest measurement. If the number obtained is 13, choose an A cup, If it is 15, a B cup, etc…Finally, add 15 to your bust measurement to find the size of your bra that suits you.
TRICK
If your chest measurement measures 89 cm and your bust measurement 75 cm, you will opt for size 90 A. These measurements do not exempt you from a fitting in the cabin. Also, don't buy a bra that you close with the 3rd clip : wash after wash, the elastic will stretch. A well-fitting bra, closes at the time of purchase, with the 1st clasp  ."Special" make-up for small breastsIt's not just voluptuous breasts that are entitled to pretty necklines!