A Comprehensive Look at Non-surgical Weight-Loss Solutions
2 min read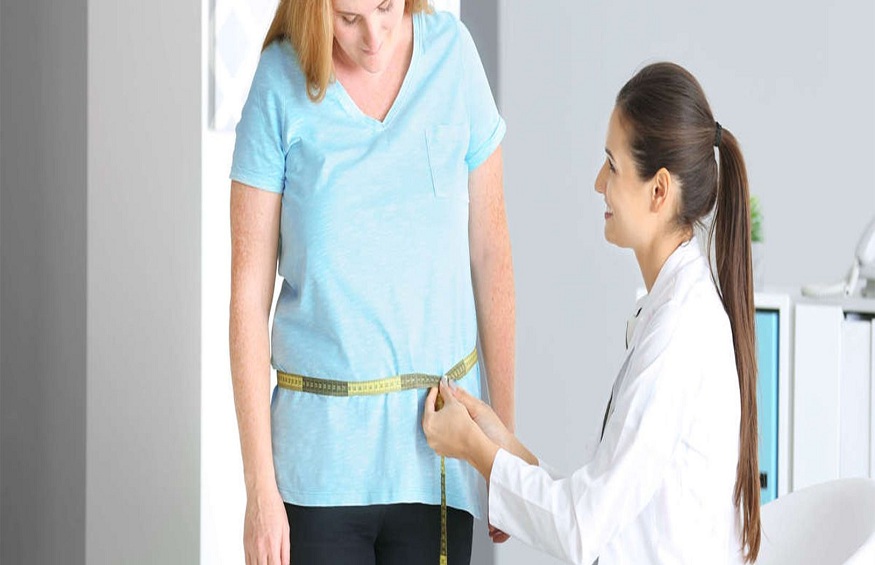 Diet and exercise have been the preferred way for non-surgical weight-loss solutions for obese patients. To control obesity at the earliest, your doctor based on your condition (level of obesity & presence of obesity-related health issues) might advise other non-surgical options. One might think of diet and exercise as the only non-surgical weight-loss solution, however, there are other options as well including Endoscopic and Intragastric Balloon System. If you are a resident of Dallas and are in search of non-surgical weight loss in Dallas, consult a leading bariatric doctor near you. In this blog, we introduce the aforesaid non-surgical weight-loss solutions that will help you understand what options you can explore.
1. Obalon Balloon System
Intragastric Balloon System/Technique is a non-surgical weight-loss procedure in which a balloon is inserted into the stomach and inflated in such a way that it will occupy most of the stomach's volume. This procedure imparts a sense of fullness, resulting in reduced food intake. Known for its high success rate, the Intragastric Balloon System has two variations:
Obalon (Gas-filled) Balloon System: In this procedure, the balloon is inflated with gas to occupy the majority of the volume inside the stomach. The entire procedure is carried out in 10 to 15 minutes and the balloon is removed usually after 6 months. The balloon used in the Obalon Balloon System is swallowable and is known for providing long-term benefits. Studies have revealed that 89% of patients have observed weight loss for at least 6 months after undergoing the Gas-filled Balloon procedure. Approved by the FDA, this procedure is reversible with a stellar <1% adverse case rate.
Orbera (Fluid-Filled) Balloon System: The Orbera (Fluid-filled) Balloon System is another variation of the Intragastric Balloon System, where a fluid-filled balloon is inserted in the stomach. While the objective remains the same as that of its gas-filled counterpart, the difference lies in the fact that instead of gas, saline fluid is filled in the balloon.
Both the procedures are suitable for individuals having a BMI between 30 to 40 and require diligent changes in lifestyle. No medical procedure is risk-free and the intragastric balloon system is no exception to it. With side effects such as perforation & deflation and gastric ulcers, it is necessary to consult a non-surgical weight-loss doctor in Dallas.
2. Endoscopic Sleeve Gastroplasty
A newly introduced minimally invasive non-surgical bariatric technique called the Endoscopic Sleeve Gastroplasty is performed under the influence of general anesthesia. In this procedure, the surgeon uses an endoscopic suturing device to create a sleeve inside the stomach. It is generally recommended for obese patients who have found no positive weight loss results from diet and exercise.
Studies have shown that post the procedure, patients lose 15% to 20% of their body weight within a year with a significant reduction in risk of various obesity-related health issues such as type-2 diabetes, gastroesophageal reflux disease, and so on. This is a painless and low-risk non-surgical procedure that requires only 1 to 2 days of intense medical attention in the hospital.
Though the criteria to undergo an Endoscopic Sleeve Gastroplasty involves a BMI greater than or equal to 30 for those who didn't qualify for the surgical methods, it is still not enough to make you eligible for the same. A comprehensive screening process is conducted by the medical team to determine whether the procedure would be beneficial for you. You won't qualify for this procedure if you have:
Large hiatal hernia
Gastrointestinal bleeding due to Gastritis or Peptic Ulcer
So, consult a bariatric doctor if you want to know more about the procedure.
Metabolic Testing
Before ending the blog, it is important to discuss metabolic testing. This is not a procedure for weight loss, rather a test to learn about metabolic efficiency. Metabolic testing refers to a set of tests that are conducted to determine information about the metabolism of the individual. These may include:
Maximum volume of oxygen (V02 Max): This test aims to study crucial information about the ability of your body to use oxygen efficiently (called aerobic capacity) during the exercise.
Lactate Threshold Test (LTT): This test is conducted to study the pattern of lactic acid build-up threshold in your body during muscle fatigue. Higher the threshold, the more robust the metabolism.
Resting Metabolic Rate (RMR): These tests determine how many calories you burn while your body is at rest or when you're not exercising or moving.
Metabolic tests prove to be extremely beneficial in finding the root cause of your underlying diseases. It can help your doctor create an exercise or diet regimen to achieve and maintain a certain weight. It can also prove to be helpful in case you want to explore surgical weight loss procedures. If you want to get your metabolic tests done in Dallas or nearby areas, search online for 'metabolic testing centers in Dallas', 'metabolic testing in Dallas', or 'metabolic testing DFW TX' to get a list of top metabolic test facilities near you.
Conclusion
The methods to fight obesity range from simple dieting to non-surgical methods to surgical ones. The earlier it is curbed the better it is, however, the best you can do is follow the recommendation and guidelines of your bariatric doctor. Consult a professional bariatric doctor for the best surgical or non-surgical weight-loss solution in Dallas and get started on your weight loss journey.